service en ligne
Personne À Contacter:

Mr. Iven
Cnc a usiné la coutume en acier de blanc d'engrenage de billette
| | |
| --- | --- |
| Type de paiement: | L/C,T/T,Paypal |
| Incoterm: | FOB,CIF |
| Quantité de commande minimum: | 10 Piece/Pieces |
| Délai de livraison: | 30 jours |
Informations de base
Modèle: B-066
Application: Moteur, Machines, Machines agricoles, Autre
Dureté: Surface dentaire durcie
Position de l'engrenage: Équipement externe
Méthode de fabrication: Rolling Gear
Forme dentée: Autre
Matériel: Autre
Type: Worm and Wormwheel
Additional Info
Détails d'emballage: bulle emballée individuellement puis mis en carton pour éviter d'endommager et de rayures dans le transport.
productivité: 10000
marque: HKAA
transport: Ocean,Land,Air
Lieu d'origine: Chine Dongguang
Capacité d'approvisionnement: 1000/month
Certificats : TS16949,ISO9001:2008
Hafen: Shenzhen,Guangzhou
Description du produit
HK AA Industrial Co., LTD
HA AA a été fondée en 1998, couvrant une superficie de 11.000 mètres carrés et 110 travailleurs.
80% de nos produits sont vendus sur le marché d'outre-mer tels que l'Allemagne, le RU, la France, l'Italie, les USA,
Le Canada, l'Australie, le Japon, la Corée du Sud etc. Nous sommes la compagnie certifiée ISO 9001: 2008, TS16949.
Nos produits sont très utilisés dans médical, militaire, agriculture, marine, industrie, hydraulique, automobile,
moto, électron, optique, instument, communication, nucléaire, chimique, pétrochimique, énergie, industrie alimentaire etc.
Nos machines:
50 tours CNC du Japon avec système FANUC,
32 fraiseuses CNC de Taiwan avec Mitsubishi System,
10 machines à estamper et 6 machines à tailler les engrenages
1 machine Mazak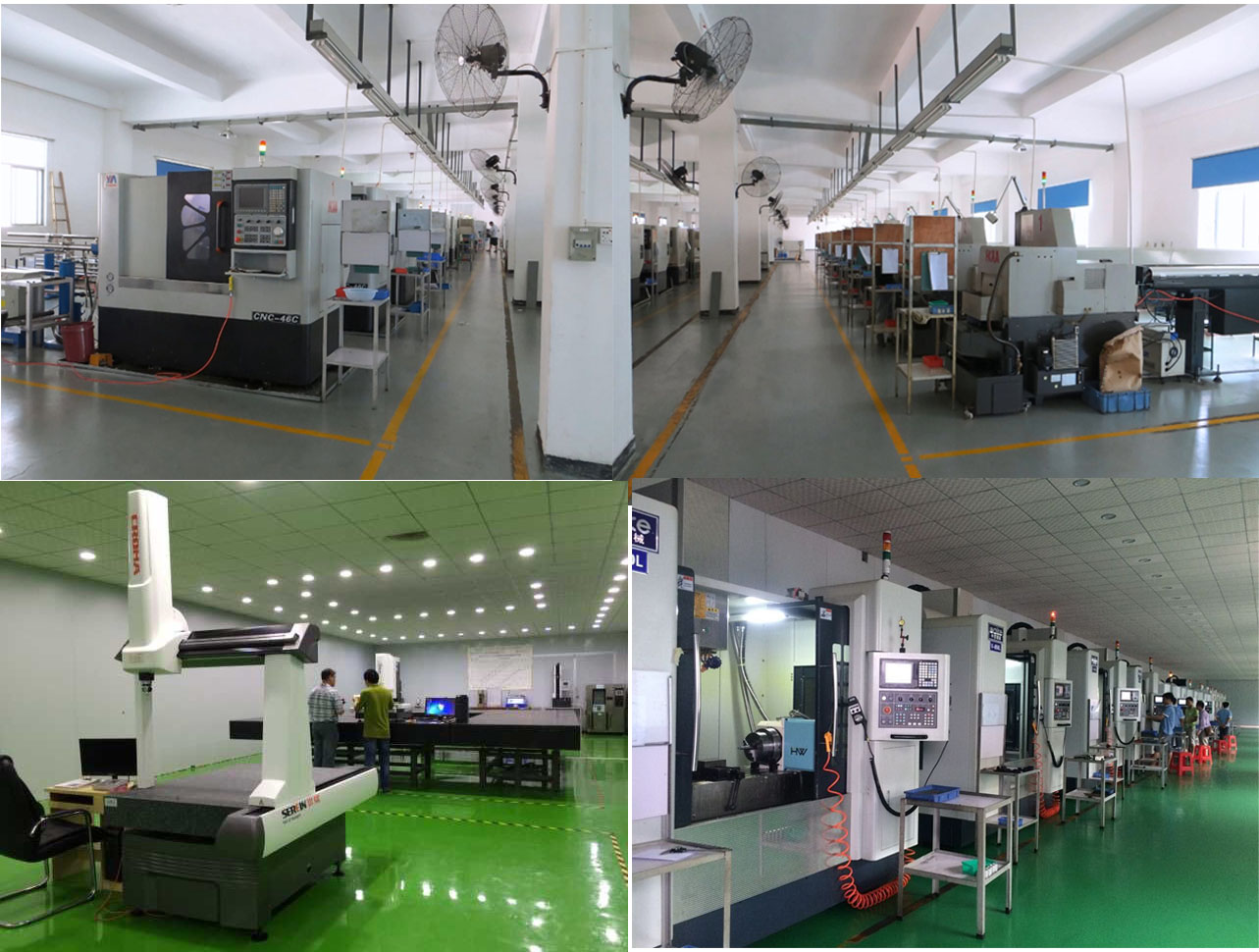 CMM de Hexagon
2.5 instrument de détection automatique complètement dimensionnel
Projecteur
1 testeur de concentricité
2 testeur de rugosité
3 Testeur de traction
4 Testeur de pulvérisation de sel
D'autres outils d'inspection de base comme Calpers, Micrometer, jauge de hauteur, jauge Pin, jauge de fil, carte Slot et ainsi de suite.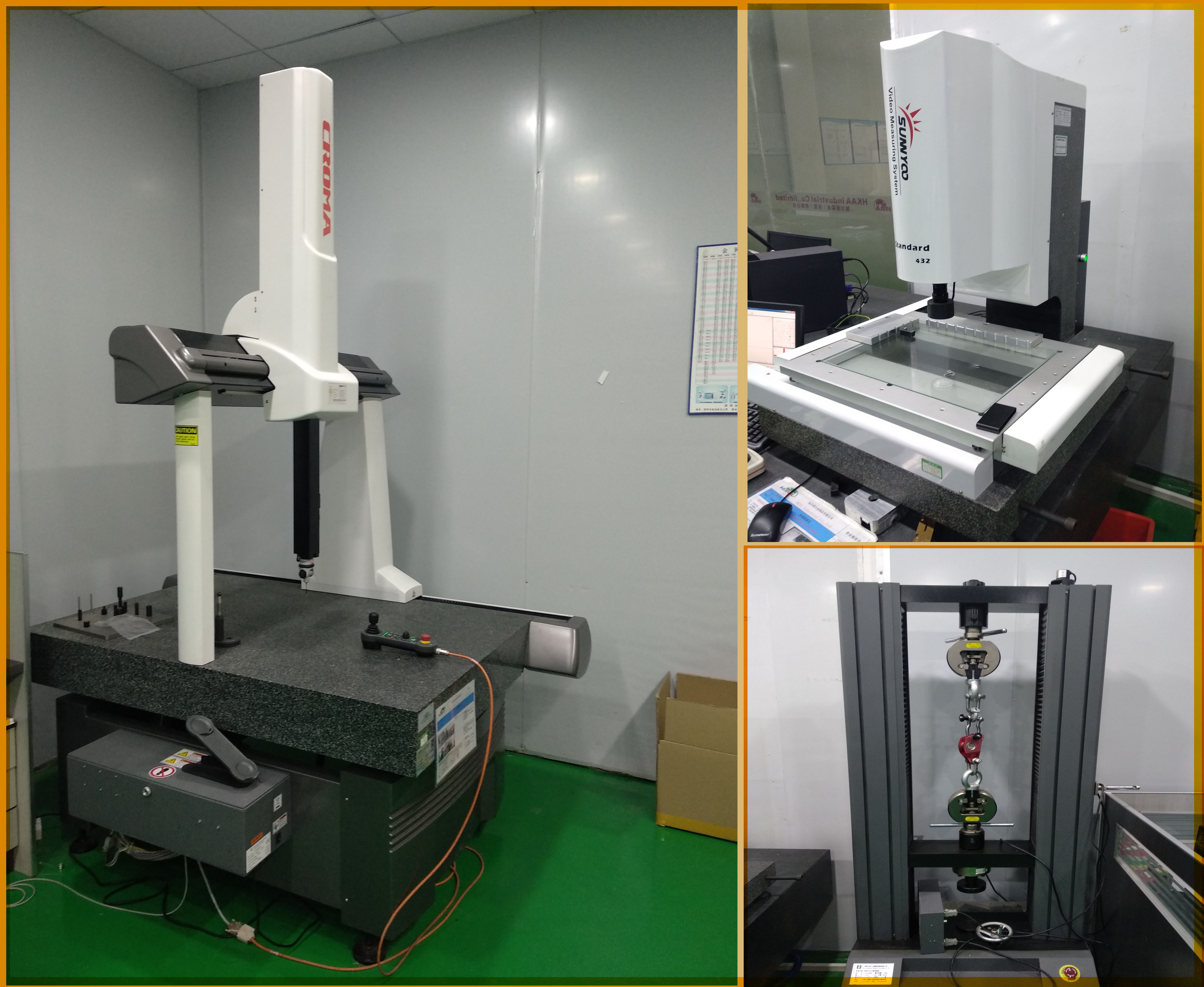 Équipement d'inspection:
Nos instruments de détection comme:
Nos certifications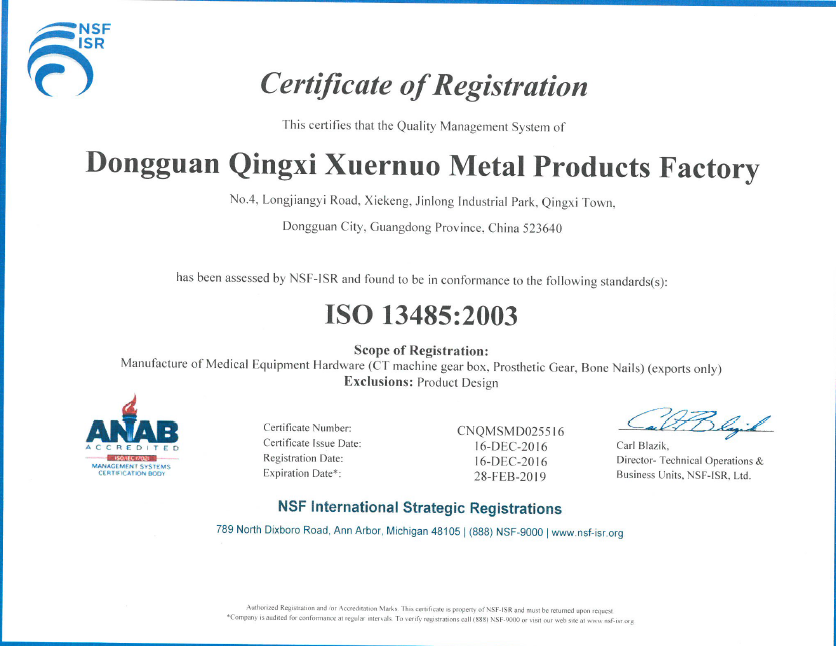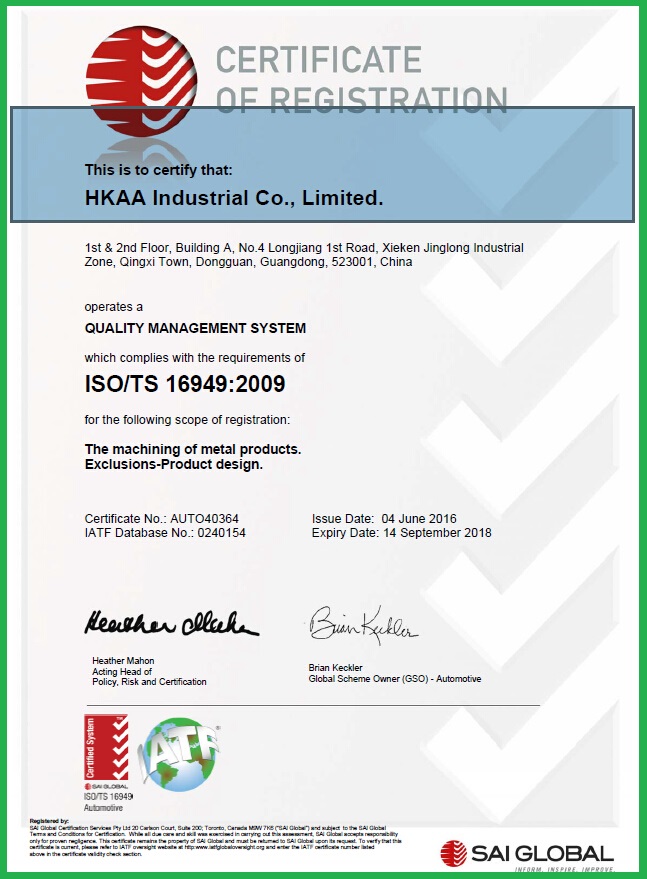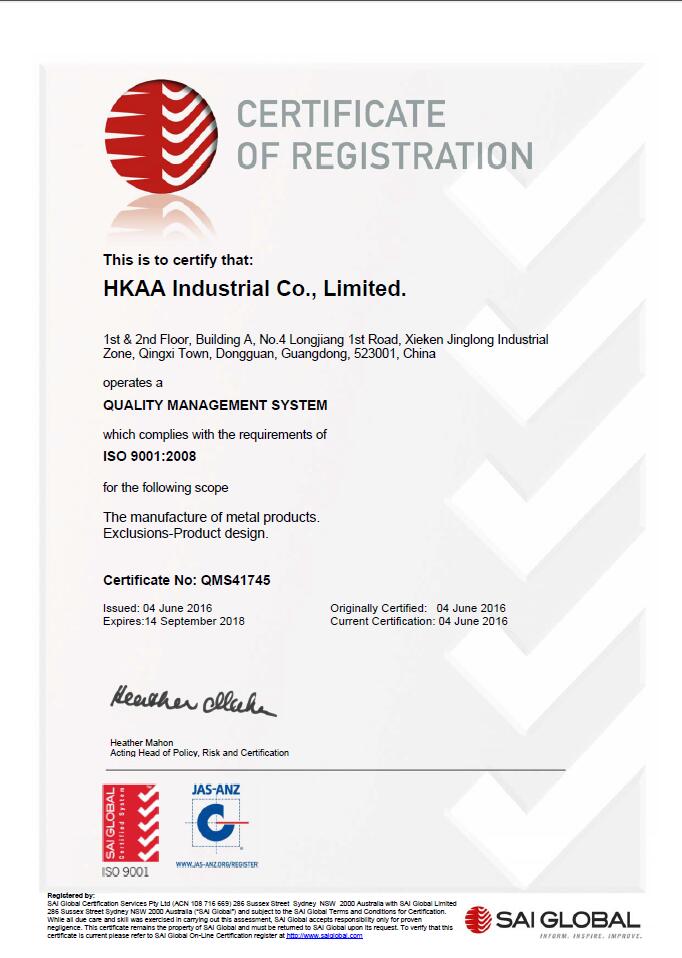 Industry Focus

Appliance/ Automotive/ Agricultural

Electronics/ Industrial/ Marine

Mining/ Hydraulics/ Valves

Oil and Gas/ Electrical/ Construction

Intended Application

Shafts

Valve Components

Automatic Door Components

Cable/ Electronic Connector

Fire Suppression System Components

Fittings/ Fasteners

Gears/ Hardware

Roller Bearings

Lead Times Available

Max: 2 Weeks (On Initial Order)

Rush Services Available

Industry Standards

ISO 9001:2008

PPAP

RoHS Compliant

Additional Capabilities

CAD Design Services

CAM Programming Services

Coordinate Measuring Machines (CMM)

Reverse Engineering

Equipment List

From simple 2-axis turning to 7-axis, turn-mill-drill CNC Swiss-type machines, we are equipped with a full line of CNC equipment from the following manufactures:

molding machines/ stamping machines

automatic lathe machines/ spring machines.

Automation Capabilities

Continuous Machining

Material (Metals)

Alloy Steels/ Aluminum/ Brass/ Bronze Alloys

Carbon Steel/ Copper/ Stainless Steel/ Tool Steel

Cold Rolled Steel/ Bearing Steel

Material

(Plastic Polymers)

ABS/ Delrin/ Nylon/ PVC

Processes

(Special Capabilities)

Broaching/ Hobbing/ Slotting

Tolerance

±0.0002 in

±0.0051 mm
Emballage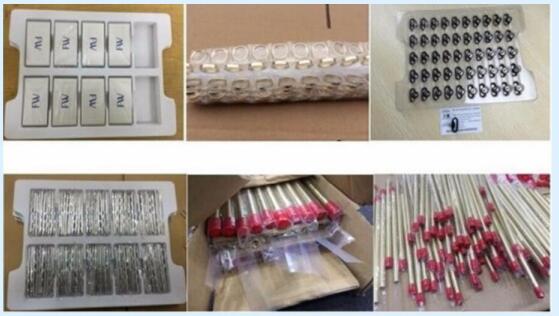 livraison
1. Nous sommes disposés à fournir avec l'échantillon pour la qualité et la fonction test.
2 . Délai de livraison: dans les 30 jours ouvrables.
Q1: Comment garantir la qualité des pièces industrielles?
A1: nous sommes certifiés ISO 9001-2008. nous avons le système intégré pour le contrôle de qualité des pièces industrielles. Nous avons IQC (contrôle de qualité entrant), IPQCS (section de contrôle de qualité de processus), FQC (contrôle de qualité final) et OQC (contrôle de qualité sortant) pour contrôler chaque processus de production de pièces industrielles.
Q2: Quel est l'avantage de vos pièces pour les produits de l'industrie?
A2: Notre avantage est les prix concurrentiels, la livraison rapide et la qualité. Nos employés sont orientés vers la responsabilité, orientés amicalement, et orientés diligence. Nos produits de pièces industrielles sont caractérisés par une tolérance stricte, une finition lisse et une longue durée de vie.
Q3: quels sont nos equipmengts d'usinage?
A3: Nos équipements d'usinage incluent des fraiseuses de commande numérique par ordinateur, des machines de rotation de commande numérique par ordinateur, un estampillage
machines, machines de taillage, machines à tour automatique, machines t Apping, rectifieuses,
machines à vis, machines à découper et ainsi de suite.
Q4: Quels moyens d'expédition notre utilisation?
A4: D'une manière générale, nous utiliserons UPS ou DHL pour expédier les produits. Nos clients peuvent atteindre
produits dans les 3 jours.
Si nos clients n'en ont pas besoin d'urgence, nous utiliserons également Fedex et TNT.
Si les produits sont lourds et volumineux, nous les expédierons par mer. Cette manière peut sauver
nos clients beaucoup d'argent.
Q5: Qui sont nos principaux clients?
A5: HP, Samsung, Groupe Jabil, Lexmark, Groupe Flextronic.

Q6: Quels matériaux pouvez-vous gérer?
A6: Laiton, bronze, cuivre, acier inoxydable, acier, aluminium, titane et plastique.
Q7: combien de temps est la livraison pour votre partie industrielle?
A7: De manière générale, il nous faudra 15 jours ouvrables pour l'usinage des pièces et 25 jours ouvrables pour
le pour emboutir des pièces de produits. Mais nous allons raccourcir notre délai selon les demandes des clients
si nous sommes capables de.
Groupes de Produits : Spur Gear